The Primrose Lane Garage Proposal is a project funded by Ediann Productions and created by Matty Iannielli. The origin of this idea started in early 2012 when Matty was working outside. The garage proposal was designed in June 2012. As of December 2016, construction on the garage has not yet began. Edward Iannielli says that when his bank account warms up, he will be able to help his son on the project. Construction is estimated to begin by Summer 2017. Ediann Productions expects the garage to be completed by Fall 2017. 
In Fall 2011, Matty Iannielli wanted to convert the old porch into a garage. In the next months, Matty studied other projects for the 16 Primrose Lane Home Improvement Plan. When the driveway plan first popped out in March 2012, Matty studied advantages about the new project. Matty explained that the new driveway would prevent traffic and save road space. The idea was inspired by the other houses, because most of the houses there had a built driveway. Development began in late June 2012. However on May 7, 2013, Iannielli's mother ordered a brand new shed to replace the original shed. If the driveway plan is recalled, it is expected to be completed by Spring 2017. If the garage plan makes it however, it is expected to be completed by Fall 2017.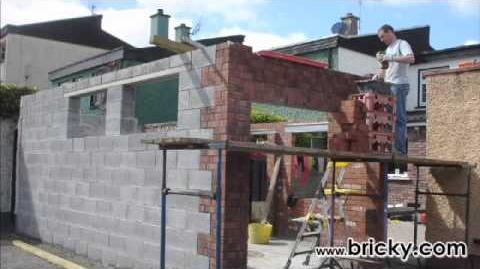 Garage features
Edit
The new garage will feature all new parts in it when it is completed. It will have an 8x12 foot garage door, 2 windows in the far right, 1 window in the back, and 2 walls for the far right and back of the garage. It will be painted after the walls are installed. Right now, Edward Iannielli is still waiting for the payment of the bills, and then he can be able to help rebuild the house. 
Matty Iannielli
(C) 2013 Ediann Productions, Inc.