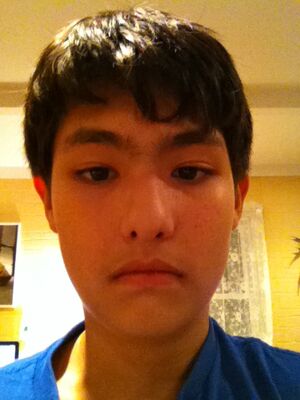 Matty Iannielli (also known as Matthew Iannielli, Matthew E Iannielli, and Edward the 4th). (born December 8, 1998) is an American computer professional in Levittown, NY. 
Life history
Edit
Matty Iannielli (born as Matthew Edward Donald Iannielli) was given to the world on Tuesday, December 8, 1998 (around 5:20 AM) from God. Matthew was born to his official parents Maria Iannielli (mother), and Edward D Iannielli III (father).
Birth and babyhood (1998-2002)
Edit
Matthew weighed only 5 pounds and 8 ounces at birth. He was born at the Mercy Hospital in Rockville Center (New York City), NY. His first home was at 2620 Bedell Street, Bellmore, Long Island, NY. Matthew lived there with his parents from 1998-October 2001. Some events happened before his memory in his family. In September 2001, Matty's mom took him for a dentist appointment. Meanwhile, his dad and grandpa heard bad news and they were depressed. In October 2001, the Iannielli family wanted to move to another house and Edward D Iannielli Jr "Pop" sold the house to a new owner. On October 23, 2001, the Iannielli family moved to "47 Raspberry Lane", also in Levittown, Long Island, NY. Pop "Edward Iannielli Jr" also moved to an apartment in Suffolk County at 76 Union Avenue, Apartment 1E, Amityville, LI (New York).
Section heading
Edit
Write the second section of your page here.